Finding a professional and reputable NWA moving company with a great track record and top rated reviews is your best bet for a great local move. B2 Moving is a locally owned, family operated local and long distance moving company with 5 STAR Reviews. Our courtous, polite, & professional movers are driven to give you the best experience possible. Proudly serving Northwest Arkansas and surrounding areas: Rogers, Bentonville, Bella Vista, Springdale, and Fayetteville.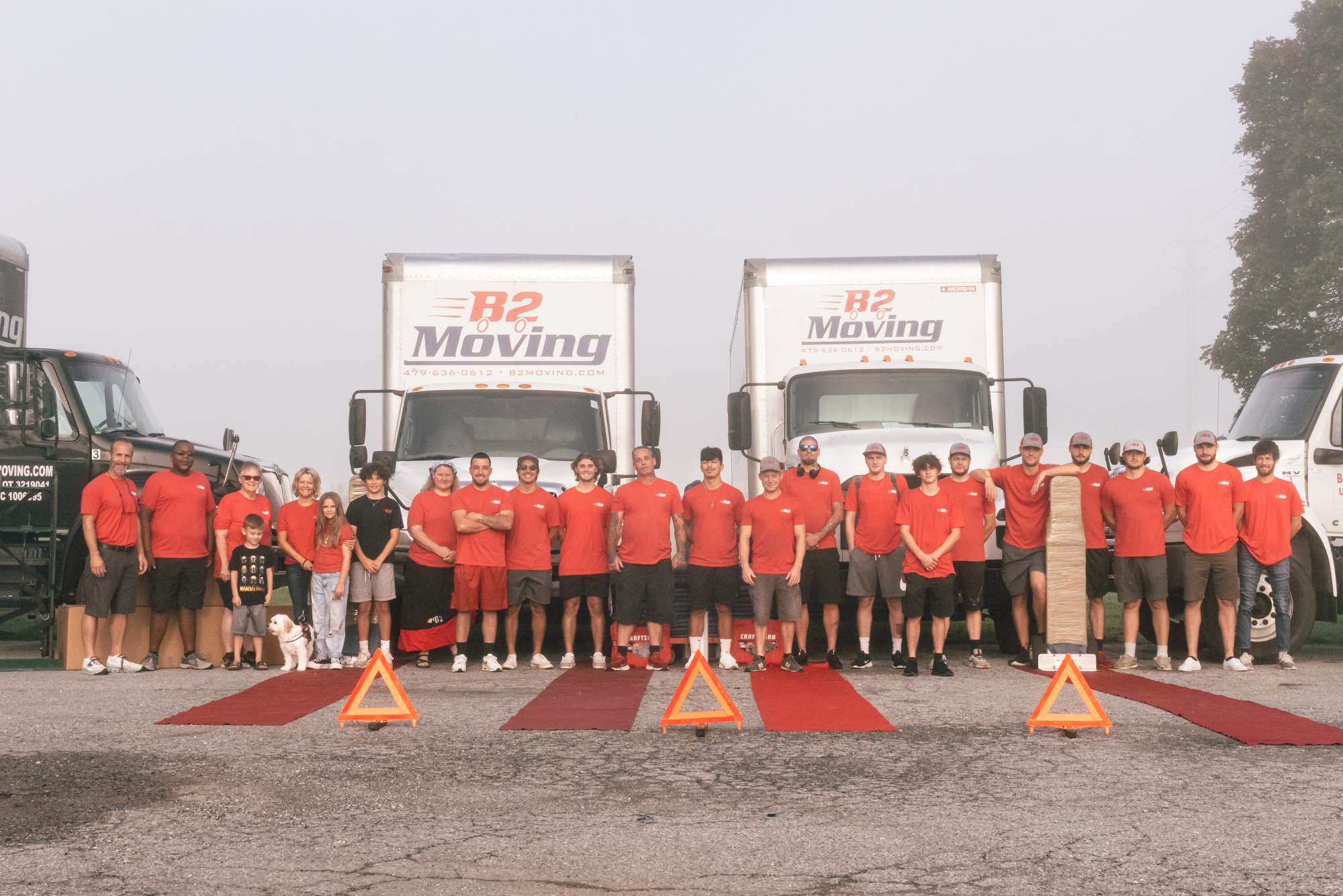 Tips to having a great local moving experience
Find a Trustworthy & Reliable Moving Company: How do you find one? Friends and family recommendations are always a great place to start...or just Google "NWA Movers" and be sure to read customer reviews on those companies... You can find what B2 customer's are saying by googling "B2 Moving Reviews". This will return all websites that have reviews on B2 Moving e.g. Google, BBB, Facebook, Yelp, etc.... Customer reviews tell you a lot about a company. Did the company do what they said? Did they call you back? Did they show up when expected? Were they honest and trustworthy? Were they easy to work with? Where they friendly and courteous? You will learn the answers to a lot of these questions when you study a companies customer reviews.
Look for Transparent & Affordable Pricing: Reading customer reviews is a great place to start again. Look for transparent pricing information on company website. During estimation process, be sure to ask lots of questions about other fees. At B2, we believe in transparent and simple pricing because we know it's one of the first considerations in planning and budgeting a smooth move. It's also why we publish our base pricing on our website, even when all other local moving companies do not practice this. You can count on us for being affordable and consistent with our pricing, doing what we say and not surprising you with addition fees and charges.
Look for Good Communications: At B2, Jesse, Adam or Sam will answer the phone when you call and will be part of your move until it's complete. Be cautious when companies pass you off to different departments or even other companies as it relates to your move. These hand offs create complexity and poor communication back to you, which lead to issues and bad moving experiences. Feel confident that when you use B2, we will be on top of all aspects of your move and the communications back to you.
Validate License and Insurance: Moving carries lots of liability and risk. Be sure you are working with a legitimate business that has insurance and proper authority to operate in your state. You can do this by looking up company on FMCSA website or your State's Department of Transportation's website. B2 DOT #: 3219041 / MC# 1006995 / AR Authority # M-58463
B2 Local Moving Quotes - 4 Easy Steps:
Describe your moving requirements: Locations, Items, & Move Dates.
Schedule Estimate Walk Through: Typically takes less than 15 min to complete. Done same or next day based on your availability. Sometimes with smaller/simpler moves we can get all the information we need over the phone and a physical walk through is not needed.
B2 Emails Total Cost Estimate: Typically emailed day after walk through. Our local move estimates are based on the range of hours we think it will take. If actual move takes less time than our estimate, you simply get billed for the lesser amount.
Customer Satisfaction Is Our #1 Priority
Please check out what our customer's are saying on Google
"Every job we do, we strive to leave a good name. Our highest honor is when our customers recommend us to their friends and family." -Jesse & Adam / Owner-Operators
If you haven't used us before, give us a call. We believe in exceeding every customer's expectations and we would love to earn your business.