At B2, we believe our reputation will be earned by every customer we serve. This is why we will not hand off any part of your move to another 3rd party company. This is a very common practice with other long distance moving companies in the industry and we will not do it. When you move long distance with B2, you will see the same movers at both your origin and destination address.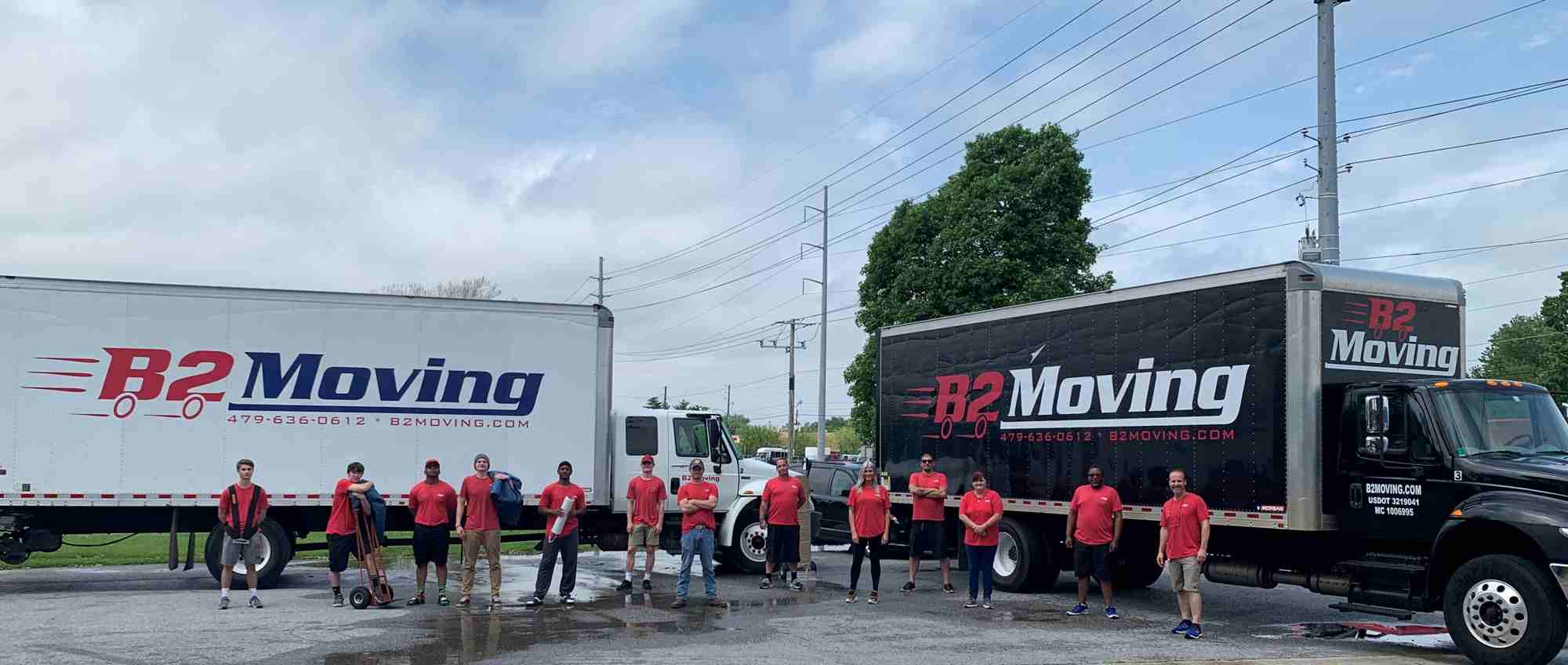 Tips for having a great Long Distance Moving Experience:
Find a Trustworthy & Reliable Moving Company: How do you find one? Friends and family recommendations are always a great place to start...or just Google "movers near me" and be sure to read customer reviews on those companies... You can find what B2 customer's are saying by googling "B2 Moving Reviews". This will return all websites that have reviews on B2 Moving e.g. Google, BBB, Facebook, Yelp, etc.... Customer reviews tell you a lot about a company. Did company do what they said? Did they call you back? Did they show up when expected? Were they honest and trustworthy? Were they easy to work with? Where they friendly and courteous? You will learn the answers to a lot of these questions when you study a companies customer reviews.
Find Guaranteed Flat Rate Pricing: Long Distance moving companies are known for giving estimates at a base price, then at the end of your move, they hit you with a long list of extra add on fees. If your getting estimates, ask if you can get a guaranteed fixed price for your move. If the company your working with is hesitant to offer this, be wary. Look for transparent pricing information on company website. We believe in transparent and simple pricing because we know it's one of the first considerations in planning and budgeting a smooth move. It's also why our long distance quotes will be exact and the guaranteed price you will pay.
Look for Good Communications: Many large long distatnce moving companies or Van Lines, use many departments, brokers, and/or 3rd parties to service your move. That means points of failure and potential communication break downs that can impact your move. At B2, Jesse or Adam "Owner/Operators" will answer the phone when you call and will be part of your move until your last item is placed safely in it's new home. We believe that assigning one person to handle communications beginning to end helps ensure timely and open communications that are critical to a smooth and efficient moving experience.
Insurance / Claims / Damages: All Interstate Long Distance moving companies must comply with lots of Federal Rules and Regulations. We find the regulations very confusing to the average person, plus if you read reviews you can see that some companies will hide behind these regulations, so we work hard to explain it in simple terms so you know if disaster hits, you can have peace of mind that we will make it right. During estimation process, ask lots of questions to understand how lost and damaged items are handled so in the event it does you feel comfortable with the company making it right.
Validate License and Insurance: All Interstate Long Distance moving companies must have Federal Authority to operate legally. To validate click here to run a DOT # Lookup B2 Delivery LLC DOT #: 3219041 / MC# 1006995
B2 Long Distance Moving Estimates - 4 Easy Steps:
Describe your moving requirements: Locations, Items, & Move Dates.
Schedule Free Estimate & In-home Walk Through: Typically takes less than 15 min to complete. Done same or next day based on your availability.
B2 Emails Total Cost Estimate: Typically emailed day after walk through. Our long distance estimates are guaranteed fixed prices. We think this makes us unique and shows that we will stand behind our estimate accuracy and service levels.
Customer Satisfaction Is Our #1 Priority
Please check out what our customer's are saying on Google
"Every job we do, we strive to leave a good name. Our highest honor is when our customers recommend us to their friends and family." -Jesse & Adam / Owner-Operators
If you haven't used us before, give us a call. We believe in exceeding every customer's expectations and we would love to earn your business.